O Protetor 2 (2018) Torrent Dublado e Legendado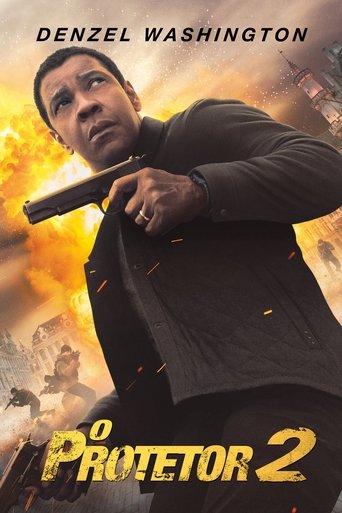 Baixar Filme: O Protetor 2 Torrent – Todos pagamos pelos nossos erros.
Título original: The Equalizer 2
Direção: Antoine Fuqua
Gênero: Thriller, Ação, Crime
Lançamento: 2018
Duração: 121 min.
Qualidade de Áudio: [10 DUB] [10 LEG] [10 DUAL]
Qualidade de Vídeo: [10 DUB] [10 LEG] [10 DUAL]
IMDb 6.7
Prêmios: 1 vitória e 2 indicações.
Produção: Mace Neufeld Productions, Columbia Pictures, Lonetree Entertainment, Fuqua Films, Escape Artists, Sony Pictures, ZHIV Productions
Sinopse: Massachusetts, Estados Unidos. Robert McCall (Denzel Washington) agora trabalha como motorista, ajudando pessoas que enfrentam dificuldades decorrentes de injustiças. Quando sua amiga Susan Plummer (Melissa Leo) é morta durante a investigação de um assassinato na Bélgica, ele decide sair do anonimato e encontrar seu antigo parceiro, Dave (Pedro Pascal), no intuito de encontrar pistas sobre o autor do crime.
Enredo: Diretor Antoine Fuqua se reúne com Denzel Washington nesta sequela de 2014, The Equalizer. Washington retoma seu papel como Robert McCall: um agente da Black Ops aposentado da CIA que agora trabalha como motorista do Lyft e trabalha como vigilante. Quando sua amiga de longa data Susan Plummer (Melissa Leo) é assassinada, ele embarca em uma incansável busca pela vingança.
Baixar O Protetor 2 Dual Áudio Torrent
Baixar O Protetor 2 Dual Áudio Torrent
720p
BluRay
1,30 GB
MKV
–
–
Baixar
1080p
BluRay
2,73 GB
MKV
–
–
Baixar
4k
BluRay
13,5 GB
MKV
–
–
Baixar
Baixar O Protetor 2 Dublado Torrent
Baixar O Protetor 2 Dublado Torrent
720p
BluRay
1,21 GB
MP4
–
–
Baixar
1080p
BluRay
2,28 GB
MP4
–
–
Baixar
Baixar O Protetor 2 Legendado Torrent

Lançamento Cinema: 16 de agosto de 2018
Lançamento Digital: 12 de novembro de 2018

Orçamento: U$ 62.000.000,00
Bilheterias: U$ 102.084.362,00
Trailer
Atualizado em: 7 de março de 2019 as 11:06